How to change Windows VPS password?
Please follow the instructions below to change administrator password in Windows Serve 2012 OS:
start File Explorer using the taskbar;

open Control Panel by pressing the corresponding icon as shown in the picture 1;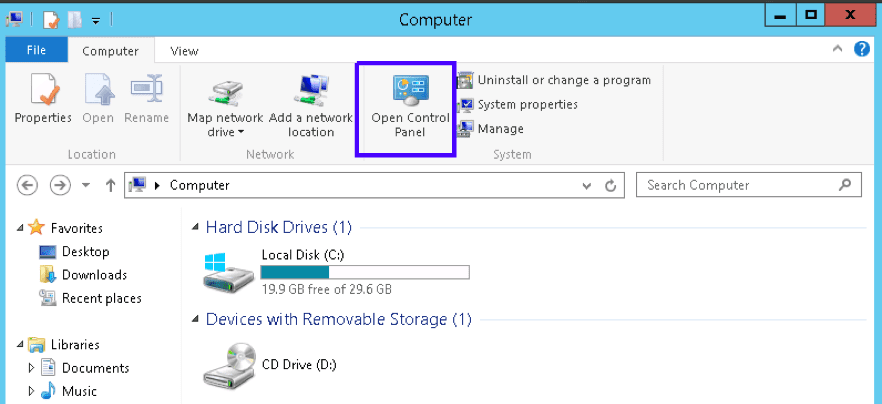 Picture 1
choose User Accounts;

use Change account type link (picture 2);

Picture 2
Choose user's account, whose password needs to be changed;
follow Change the password link as shown in the picture 3;

Picture 3
enter your Current password and then a New password with confirmation. You can also create a password hint that will be shown if a wrong password is applied (picture 4);

check given data and press the Change password button.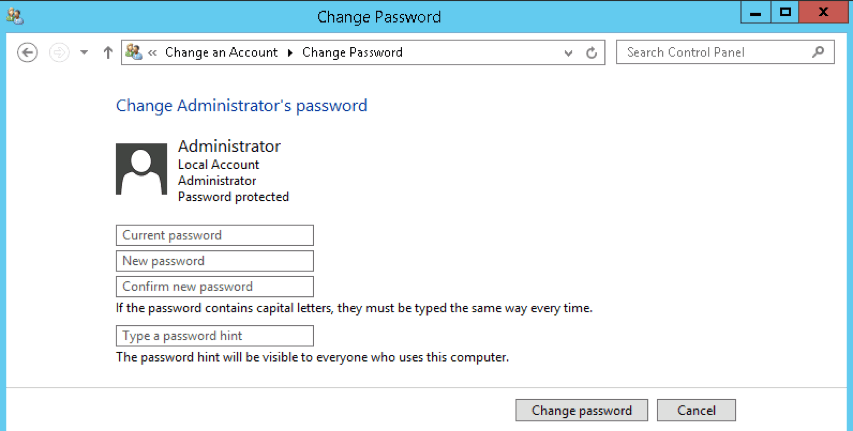 Picture 4
That's all, the password is changed. If you still have some questions, please contact our customer support service using Skype, live chat or ticket system.
Read also