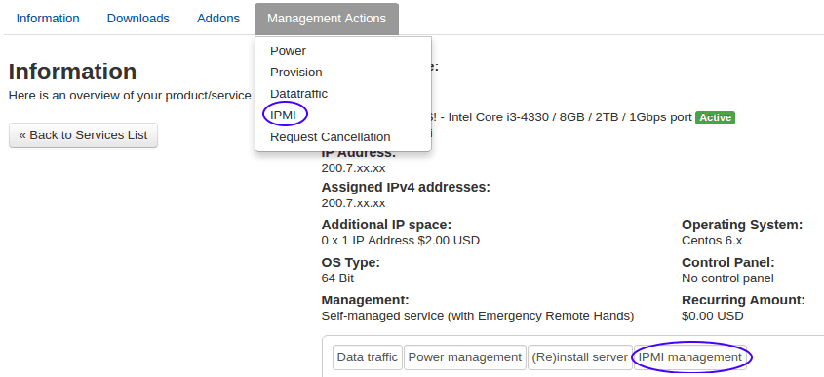 Using IPMI for administrating a server
IPMI (Intelligent Platform Management Interface) is an interface designed for server control and monitoring, which can be carried out independently of the OS installed and current state of the server.
On a hardware level IPMI is a separate BMC (Baseboard management controller) microcontroller that operates regardless of server's hardware and software configuration. Also, the device has its own network interface, which allows user to establish connection even when the server is powered off.